Stand-alone fantasy books to read.
We cannot always allow ourselves the luxury of reading multiple books. But don't worry if you are afraid of committing to reading a series, I've got that covered.
Are you looking to lose yourself in a fantasy world of magic, illusions and the impossible? Fantasy books often require immense world-building, which may result in the story becoming a series. I know what you are thinking, there's just not enough time! We cannot always allow ourselves the luxury of reading multiple books. But don't worry if you are afraid of committing to reading a series, I've got that covered. Here are a few stand-alone fantasy books that I enjoyed (in no particular order):
Night Circus by Erin Morgenstern
This excellent book by Erin Morgenstern will transport you to a world of magic and illusions, set in the background of an enchanting Circus. It is a tale of love and rivalry, a competition that may result in a tragedy. It has it all. I can remember that the first time I read this book, it felt like a dream.

House of Salt and Sorrows by Erin Craig
Erin. A. Craig has retold the fairy tale of "Twelve Dancing Princesses". One of Grimm's lesser-known fairy tales is the story of twelve beautiful princesses who go dancing at midnight. In Erin's book, the Princesses become the daughters of a Duke from an island. On the strange island and large but horror-filled house by the sea, Annaleigh races against time to find out the mysteries that plague her family, threatening to kill them off one by one. This retelling is a whodunnit and a gothic thriller. It is a delightful and surprisingly refreshing retelling of a fairy tale. You will find yourself thinking is that the sea I smell?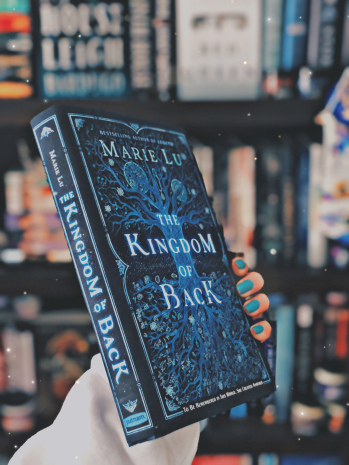 The Kingdom of the back by Marie Lu
In this book, Marie Lu tells the story of Nannerl Mozart, the real-life older sister of the legendary composer, Wolfgang Amadeus Mozart. It becomes a historical fantasy that focuses on the other Mozart, who is trying to make the world remember her. I always enjoy a Historical fantasy and this book is one of a kind. It brilliantly captures the bond between siblings and the surreal magic is wonderful. The setting, the atmosphere and the narration are out of this world. Oh, and the cover page is to die for!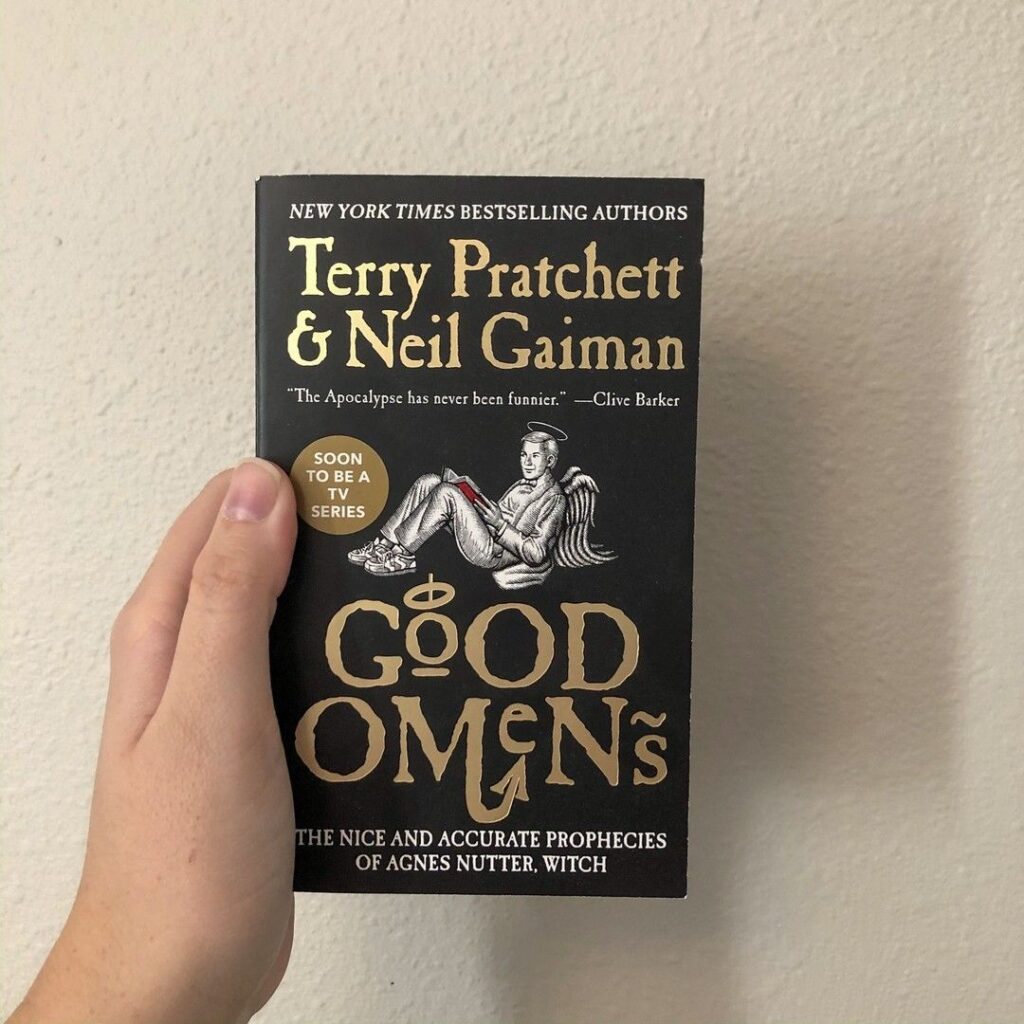 Good Omens by Neil Gaiman and Terry Pratchet
 This is a collaborative work of fiction written by Neil Gaiman and Terry Pratchet. It tells a humorous story about the apocalypse brought about by Satan's child as predicted in the Bible. An angel and a demon join forces to stop the apocalypse and save the world—hilarity ensues. There is also a mini-series on Amazon Prime that most people would find scandalous to traditional Christian belief, so I immensely enjoyed it.
The House in the Cerulean Sea by T.J Klune
This book by T.J Klune is one of my favourites on this list. It is a story of finding love and family in an unexpected place and realising that it was your family all along. I am a sucker for "found family", and this falls right into my alley. The magic involved in the book gave me a bit of Harry Potter vibes, and I loved it. It is sweet, comforting and shows kindness in a world that so badly needs compassion. If you read only one book on this list, let this be it.
The girl who drank the moon by Kelly Barnhill 
Kelly Barnhill does a fantastic job telling us a fairy tale of a kind witch. Instead of a witch who takes children and harms (eats?) them, we have a witch who protects children and helps them. The story is brisk paced, set in an enchanted land, and comes to a very satisfying end. The book is aimed at younger readers. However, it can be enjoyed by everyone nevertheless (don't let anyone tell you, that you are a little too old for those books)
The invisible life of Addie La Rue by V.E Schwab
This is a gem of a book from V.E Schwab. The protagonist Addie finds herself an immortal. However, no one can remember her or her name even. Immortality is her blessing and invisibility is her curse, however, after hundreds of years, a man finally remembers her. This story follows Addie, the tricky God who granted her immortality, and the man who can yet see her. It's dangerous and heartbreaking all at once.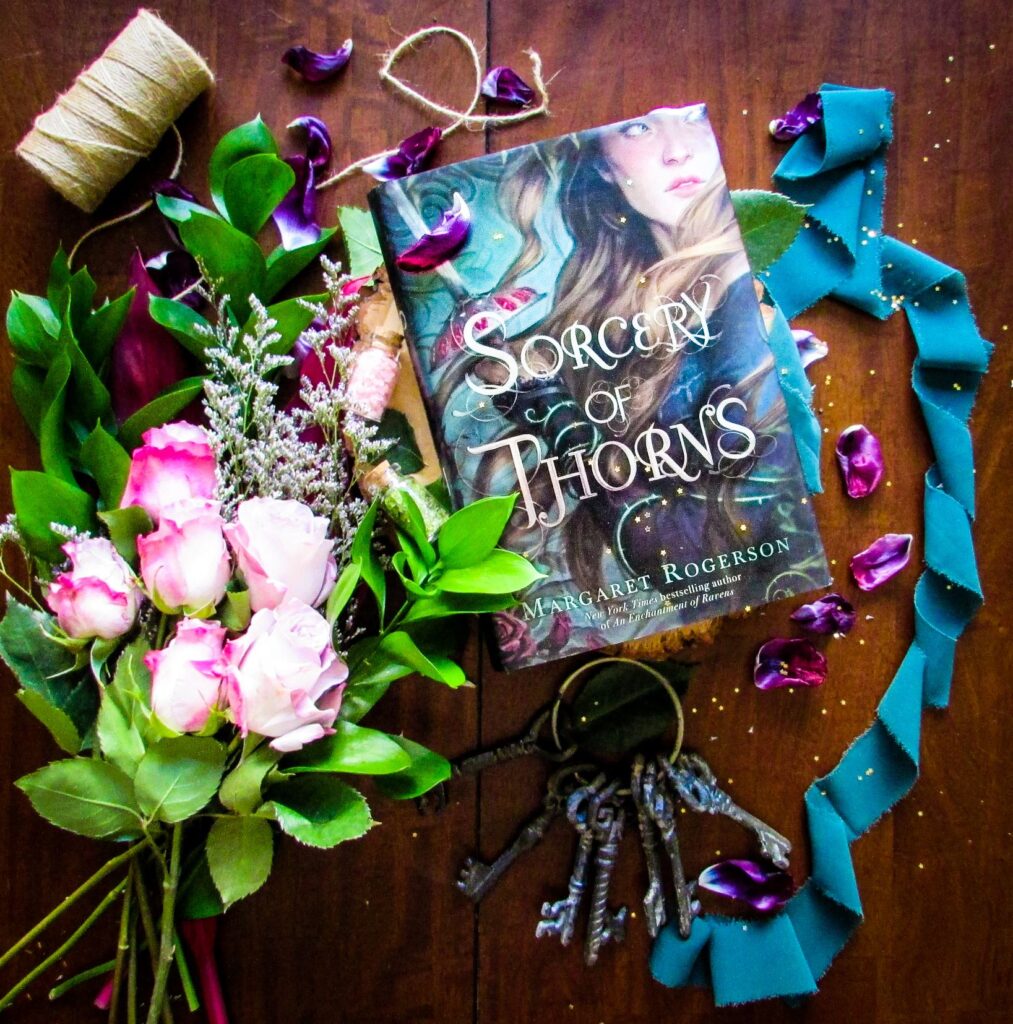 Sorcery of Thorns by Margaret Rogerson
Margaret Rogerson does a fine job constructing a sly, amusing magical adventure filled with libraries that have talking books and mighty sorcerers. There's a conspiracy, there's fighting, there's everything that we look for in a fantasy book. There are not many characters, but few so brilliantly written that you will love the book. Buy the book for the beautiful cover, read it for the creative magic and lush world inside.
Lore by Alexandra Bracken
Alexandra Bracken does a beautiful job in this book. Based on Greek Mythology and stories we know, she manages to create a captivating tale. This is a cross between Percy Jackson and Hunger Games. A brilliant book for fans of Greek Mythology; get yourself a copy and dive into the world of Lore.
Circe by Madeline Miller
Madeline Miller's Circe is a retelling of the story of Circe from her perspective. We get to see her life from the eyes of a protagonist and not the villain. This is a story that will remind us that women are heroes in their own right. This is also for the Greek Mythology fans